The second chapter in the story of Mr Hawes' skate life follows his adventures post the 2012 Euro tour; from riding pools in Hawaii to hanging with the Rayne gang in Vancouver this summer. Enjoy
Hey Mr Whores, how are you?
Good man, eating Guava and hanging out with Mary Jane.
Long time no interview!
It has been indeed.
How did you deal with all the fame after the last time we spoke?
Mate, it was crazy. People chasing me down the street, taking photos, asking for autographs. I had to run away to Hawaii for 3 months!
Did you do any skating in Europe before you ran away?
Ummm, Yea. Let me think; Kozakov I went to but I didn't race. Just hung out and met up with all the crew. Skating in Finland, all sorts.
Why didn't you race?
I didn't really have the money last year. O yea! I went to Aus for a while too, I forgot about that! That kinda killed my budget.
Your dads wedding right? Did you skate?
Yea, old man got married. I was in Tasmania for a month I think. It was hard to skate roads there, the local crew weren't as eager as most places. A lot of corner sessions there, all fun though. I mostly skated bowls. 14 different skateparks with a bowl in each. It was rad!
Skating highlight of 2012?
That's a tough one, I have to think about that one. I think skating with Jonno Shakesby and Janne Lehtinen in Helsinki is probably it. We skated a lot, especially Janne and I. Always good times with those two. Janne has a video coming out with a lot of footage we shot together, he is such a dope skater. The video is rad! Jonno is ancient, like 40 or something. Not long left for this world. He still skates better than me though, his frontside rock and rolls are dope! Being back in Radelaide and seeing all the crew there again was great too!
Biggest surprise at the end of the season?
That I still had a job to go back to. Oh and that poor bastard who got fucked up at Hot Heels. Don't know him but that was pretty gnarly. Thoughts go out to you mate!
Why did you decide to leave Finland?
Winter was coming and I couldn't do it. The weather was getting worse and worse and I was getting more and more anxious. I decided to go to Hawaii for 3 months to hang with Ethan Lau in the sun. About a week before I was due to fly back to Finland from the Islands, Les from Rayne told me I should come to Vancouver since I was so close, and hang out with the Rayne crew for a while. I never showed up for my flight to Europe, jumped on a plane to Canada instead. So, now I'm in Canada.
How was Hawaii?
Hawaii was fucking amazing man. The locals told me to tell everyone it was shit, so that the Islands don't fill up with tourists but I can't hold my excitement. I stayed with Ethan and his better half Nellie Anderson (both of whom I could never repay). 3 months of sunny bliss. Skated just about every day, my first backyard pools, some rad skate parks, some scary concrete driveways and some amazing roads. I found my love for the ocean again.
We picked and ate free fruit all day, everyday and finished it off at night with mind blowing Korean food. Ho, I saw a Hawaiian Monk seal too which I have had on my list for years now. Very happy to check that one off, I got to sit on the beach about 5 meters from her for an hour or so. Just watching her do her thing, which was mostly sleeping.
How does the terrain shape the community?
In a million different ways. Not just the Island, but the water that surrounds it too. Very surfy skate style over there and every skater rides every terrain. The division between park, street, transition, downhill, sidewalk surfing or whatever isn't really apparent or noticeable. Skating is just skating. The Hawaiians match their terrain pretty well I think. Most of the skate spots are slightly janky, with some strange quirks and features that set them aside from other places and they are all surrounded by loads of other interesting spots, be it waterfalls, jungle, more skate spots, beaches, cliff jumps or whatever. The people that I met and spent time with in Hawaii were mostly quirky with their own little features that set them apart and they were surrounded by other interesting and quirky people. Coincidence? Nah.
Sounds like you fell in love.
I wish I could stay and live on the Islands. I felt at home there, having grown up on a small Island back in Aus. Only difference was the water temperature, mountain sizes and the abundance of Korean restaurants and fresh (free) fruit.

What did you learn?
So much! I learned to make Miso soup (which I have made a few times since being in Canada). I learned to use chopsticks with style. A whole bunch of new fruits which I never knew existed but now spend a lot of time trying to locate here in Van (though you can't pick them from random patches of jungle over here, you have to fight little Asian ladies in China town supermarkets for things like Dragon fruit).
Ethan has a different way of looking at the world and I try to look at some things in a similar light now. I rediscovered the shaka, which I hadn't used in years. I learned that not only English and Japanese tourists get swept out to sea in gnarly rips and need saving (thanks Ethan!) and I also discovered that I miss my home, Kangaroo Island a lot more than I had ever realised over the past 4 years of global trekking. A lot more too but that is the important stuff!
Aside from Koalas, what do you miss?
Koalas, roos, Echidnas, Eucalyptus and Wattles. I think the thing I missed most was being somewhere where I know about the native plants and animals. I studied Conservation and Land Management back when I had a real life and worked for National Parks so I was pretty good at identifying and surviving. I think I had pretty good know-how in the Aussie bush. European forests and Hawaiian jungle are out of my realm though.
How do you look at the world now?
Still mostly the same but I discovered a lot of things over there that I want out of life which I hadn't realised I wanted so badly. Ethan, and Nellie too, are very creative people and Ethan especially spends a lot of time tweaking out on bits of wood, wire, bee's wax, seeds or fruit. I have been trying to ''tweak'' a little more since I left there and create some random bits or things for around the house. It's a fun way to waste time in the Canadian winter.
"Forget any rad skating you have seen at your local skatepark bowl; pool skating is something else, so above what anyone else is doing on any other board or terrain. It's incredible."
What was the skateboarding highlight of your time there?
Maui was rad, O'ahu was really awesome too. Backyard pools though, without a doubt. It was such a dream to skate a pool and I knew I could make it happen in Hawaii, I just had to convince Ethan that I should be allowed to go. If I could skate a pool like him or some of the other guys we skated with, I don't think I would skate anything else, ever again. They are not supposed to be ridden, they are not built to be skated but the things people do in them is just mind blowing. Forget any rad skating you have seen at your local skatepark bowl, pool skating is something else, so above what anyone else is doing on any other board or terrain it's incredible.
It is not overly filmed or publicised which makes the community really small and tight knit. It was fun man! I got over the light in the deep end backside, couldn't do it frontside, I didn't do one grind (got my wheels on the tiles though), couldn't ride the shallow end and was shitting myself every run I took. Still the most fun I have ever had on a board. Basics become the biggest mind fuck!
Why do you think pool skating is so special?
It really does push what is possible on a skateboard. I know it sounds cheesy and you always hear about people "pushing the limits" but until you have tried to skate vertical pool walls, felt them, touched them and fallen off them and then see people tear them up, you are missing a really big part of what can be done on a board. I dunno, it's hard to explain. I guess back to the old saying of ''they are skating things that are not designed to be skated''. I know the stairs out the front of 7/11 weren't designed to be skated and neither are roads but once you have hit the stairs at the skatepark then you can do the ones at 7/11. Once you have turned left at 100KM/h at Almatrieb you can turn left at 100KM/h at Newtons. Of course it's not all exactly the same but you can practice those things. You can't practice backyard pools. The most frustrating thing for me was that I like to try and try and try and trick before I get it. I have steps and stages and I like to take my time and mostly work on it alone. In a pool though you can't do that. You are illegally skating and being caught can not only fuck you over with the law but it can also fuck the spot over and in turn put you on bad terms with other crew who skate the pool and you don't wanna do that. I have no doubt that if I had a full day to skate a backyard pool I would be on the tiles and coping by the end of it. Problem is that you only get 30 to 45 minutes generally before it's time to amscray so it's kinda like starting afresh when you go back next. I guess that's what makes them special? There are probably more qualified people around to answer that though, I am by NO MEANS a pool skater! Lets look at it this way, kids are amped on coring wheels right? I saw people in Hawaii core their trucks!
Did Hawaii make you a better skater?
I think so. I think I found my kind of riding style there and I discovered new terrains to skate that I really enjoyed and now seek out in other places. I have so much to learn, and not just tricks but as general understandings. Ethan understands transition at a level I have never seen. I have skated with a lot of really good skaters but watching Ethan flow around a park in bare feet and control his speed and take lines that I never would have thought possible, I see that he just understands fully how it works which is what I want to learn one day.
What was the community like over there?
Friendly, fun, really good skaters, tanned as fuck. I felt very welcomed (and very white) and took part in all sorts of different skating. Miles took me to some stair sets at a school one rainy night. Kenny took me to Hawaii Kai skatepark plenty of times for some transition. Ethan dragged me all over the place to mountains, driveways, ditches, suburban runs. He had this obsession with always taking me to the centre of Waikiki. Full of tourists and super illegal to skate there. Soooo many people! Avoid Waikiki.
Stoked to be back in Canada?
Happy to be here. Hanging out with all the Rayne crew and learning what it's all aboot, eh! The weather is getting better and better everyday and the races are upon us.
You must have a pretty fucked up accent combo by now!
Haha! A lot of people have been commenting on my accent recently. I think I am getting pretty close to having a neutral accent, that's always been the goal.
What have you been getting up to?
I have spent a fair bit of time learning how Rayne make and produce their boards. I was eager to learn more about the company I ride for when I got here and I think I am making good progress on that. I was blown away when I first saw the factory, it's really big and really cool. I had only ever met Graham Buksa in Europe on tour, so it was cool to see him on his home turf, running his empire and doing his thing.
Skating parks, bowls, roads and alleys. The weather was super shitty for the first couple of months but it's getting better now. About to head to the new UBC skatepark with some of the crew after this.
Went to Mary Hill for the Spring freeride. That was a fucking blast! Headed down with the Rayne crew and my Czech housemate Adam Roguljic. It was a fun road trip, I ended up fracturing my scaphoid and getting kicked out of Canada but it was totally worth it and all is looking like it's sorted now. The free ride is a whole lot more fun than the race. I skated in bigger packs of people there than I ever have before.
Headed up to Giants Head with some cool folks from Rayne too. Not going to the race so it was cool to go and skate it and check the area out. Insanely fun road and I went up with rad people. Definitely a highlight of Canada 2013 for me.
What is the soul of Rayne Longboards?
The soul of Rayne Longboards is made up of a Bamboo, Fat Bottomed core, mixed heavily with homosexual innuendos, thoughts, jokes and of course glitter. There is a dash of professionalism but that is mostly camouflaged with a strong desire to skateboard and do nothing else but that. There is plenty of sarcasm and laughing gas thrown in and of course a strong desire to produce, test and release the best fucking longboards/skateboards known to man. Mostly it's colourful, Rayne has a very bright and colourful soul. I am happy to be a part of it.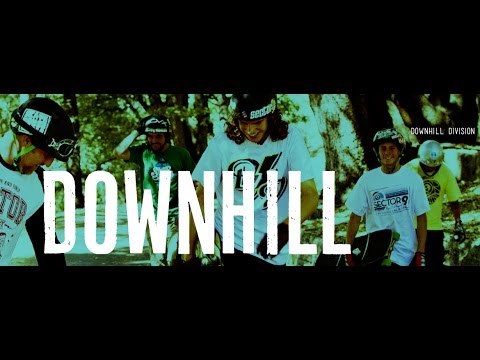 What is the plan?
Well, I have one more race left. The Cathlamet Downhill Corral in the US. Really excited to go back to that race. It was my first ever international race back in 2009, I placed 8th and met all of my skating heros there. The town and the people in it are really great and the organiser Judy Edmondson is a gem. After Cathlamet I head to LA for a week. Never been there so I'm excited to check it out for a bit. Back to Hawaii after that, only for a week but it's better than nothing. I am really excited to go back! Then, on to Australia for a little while to catch up with the old homies back in Australia, see my Island again and most importantly, see my mum again!
What insights did you gain after last seasons tour?
I don't feel like I really toured last year. I visited family and hung out at a few events, raced a couple and poached a couple of others. The level of riding is something that just staggers me each and every event. Did you watch Newtons this year? The first year I went to that hill, I don't think there was a single run that didn't require an ambulance! People smash it now though, even those who haven't raced before are in the mix and tearing shit up.
The family is getting larger and more and more diverse people are joining. It's nice to see new faces but we have had a lot of old faces drop out in the last couple of years which is always a shame. For the most part though, that family value is still there.
Why is the skill level going up so much?
More people means more creativity, different influences and styles start to get thrown in, and of course, many people have years of experience on their skateboards now, so I suppose the limits can be pushed further as people are more comfortable on their boards than they ever have been before. Technology is probably helping too I suppose. We are also seeing people from different sporting backgrounds and experience come into the scene. Street skaters, Skiers, Snowboarders and others are starting to join us and they bring new things, techniques and ideas to the table. It's fun to watch, I'm really enjoying watching things grow and evolve.
What is the peak?
There is no peak, it's skateboarding. Everyone thought the peak of street was in the 90's but look at it now, it's getting bigger and better than ever. Transitions peak was meant to be 80's (and so far I suppose that is it's peak) but I have a feeling that transition riding is going to make a very big comeback in the coming years, it will be bigger and better than it was in the 80's. There is always a higher level and longboarding hasn't even reached it's first peak yet, still climbing.
How is the skating in Vancouver?
Epic. Mountains everywhere, 46 skate parks or some shit in Vancouver alone. Steep roads, suburban or mountain roads. So much terrain and different types of skating to be had and the community seems pretty tight and close knit which is good to see.
When are you coming back to Europe.
ASAP!
Also – VILLE!
Ville is killing it! Doing Finland proud, so stoked to see him do well! Killed it at Angies, qualified 9th at Kozakov the other week. Really stoked on how he has progressed.
Any last words?
Of course a huge thanks to Rayne, Otang, Boardsport Finland and recently Flatspot for helping me obtain material objects. I am Always very grateful!
Mostly, a big shout out to my many friends from all over the world who I am working hard on seeing again. Big thanks to Ethan and Nellie for showing so much love to a stranger for such a long period of time. Les Robertson and Mischa Chandler for getting me set up in Vancouver. Oh, and thanks for everything mum, looking forward to seeing you again!
It was I who let the dogs out!
Comments
comments