Stoked to share this conversation with California native – Caitlin. She tells us about her early days in skateboarding, setting up the Purdue Longboard Club and Zombiephobia!

Hello Dear Caitlin, how are you?
Pretty good. How are you doing?
Awesome. How was your weekend?
It was pretty crazy. I went to a Rusko concert, attempted to make the B4BC "Skate the Coast" event but missed the 18-mile push part and hung out with the homies. So, it was a pretty good weekend.
Do you ever skate listening to dubstep?
I don't really listen to music when I skate. But, I do love electro. Dubstep is a bit overwhelming most of the time.
Do you do a lot of distance skating?
Not at all. That is why I wasn't going to push 18 miles after getting 3 hours of sleep. We do go hard in the paint… but not that hard haha.
What is B4BC?
B4BC stands for Boarding For Breast Cancer. It is a non-profit organization that focuses on the prevention side. They teach youth mostly how to live a healthy lifestyle through board sports like snowboarding, surfing and skateboarding.
Are there many ties between skaters and charities?
Sometimes I guess. We are just like regular people with caring hearts. It is always nice to host events that raise donations for charities to do good in this world.
Where are you from?
I am from Orange county, California. The OC.
When did you start skating?
My dad taught me how to skate when I was really young on a Hosoi hammerhead board.
You've been skating ever since?
Kind of. I was always just a kick, push, coast kid until I went to College. My high school friends didn't like me skateboarding or doing anything that wasn't shopping and going out to the movies.
What's it like growing up in a skateboarding house?
It was pretty fun. My brother and I would just skate all night in the garage when we were younger. Butt boarding down the driveway when we were younger was always so much fun. It felt like that "hill" was so steep when I was in grade school haha. Get pitted bro.
Why did you stick to skateboarding even though it came between you and your friends?
I do what I want and that is all. After high school I realized I shouldn't let others dictate what I can do with my life.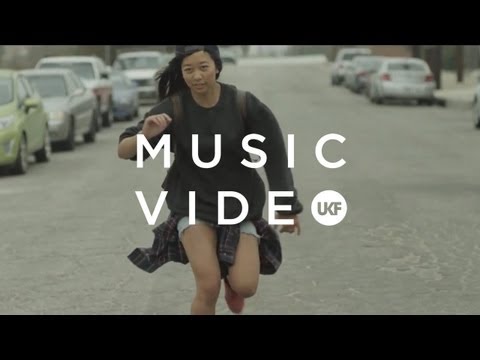 What changed when you went to college?
I didn't really skateboard in high school at all. But, when I went to college I was free to do whatever I pleased. And of course I brought my first longboard ever to Purdue to commute to class. I never knew college would open the doors of downhill skateboarding to me. But, it was an unbelievable journey of creating the skate community in Indiana with my closest friends.
What did you find when the doors opened?
Shinning bright lights, epic rock and roll music with god's hands handing me a downhill set-up while saying "Go fast". So I did.
How did the community in Indiana evolve while you were there?
When I first moved there in 2009, there wasn't an established longboarding community at Purdue or anything that connected Indiana as a whole. In the four years I was there, we established a huge Purdue University Longboarding Club and united the Indiana skate community. It is great to see my club still working hard on stoking the community out and travelling to other midwest events.
What role does the club play?
The club is the uniting factor for students who skate on campus. The PLC has a wide range of different skilled skaters. They are very welcoming to beginners and are very willing to help them learn how to slide. Without the club page on Facebook it would be very difficult to connect random students who longboard on our campus. Purdue has a huge campus and it would be hard to organize skate sessions for all of the students without the club.
What's Indiana like for skating?
It is very interesting. You would think it would be very flat. But, surprisingly Indiana's got some steep freeriding hills and some moderate downhill in southern Indiana. Also, it is very odd that the "best" freeriding hills were usually located in cemeteries. I would never go skate in a cemetery since I am scared of the dead… but I heard those hills are a lot of fun.
Zombiephobia?
Yeah haha. I am terrified of anything that is "scary". I never watched a horror film or stepped foot into Knotts scary farm. I don't do well with zombies, chainsaws, creepy people and anything really scary.
What is your favourite thing to do on a skateboard?
Squat slides for days.
When did you get into going fast?
Probably when I first really skated steep hills at Purdue. After I learned how to slide, my friend Max Vickers introduced me to downhill skateboarding. He races a lot and got me to love downhill even more.
What do you love about downhill skating?
Somehow surviving haha. Just kidding. Well I did a hit a guardrail and didn't break any bones. I just really love downhill skateboarding because it feels like it is out of this world and you forget about all your worries when you are charging corners.
How has skate life been after college?
Amazing. I have been skating almost everyday and just living the dream. It is nice to be back in southern California. The skating here is perfect.
What is the dream?
A lot of people always tell me I am living the dream. So, I have accepted the fact I am. I guess the dream is being able to skate every day in the mountains of California.
Your dream or their dream?
I am pretty sure it is their dream and not 100% mine. Don't get me wrong, I love skating everyday and travelling a lot. But, at the same time I really want to be working an algae biofuel job. It really sucks that the economy isn't the best for my field of work when I graduated in May.
Does your dream tie into skateboarding?
My dream is to be able to travel, camp, heli-snowboard in the back-country, skate every tasty road along the way, rock climb the highest peak and just to experience life in the greater sense than a cubicle desk.
Which is the most important element of the dream?
The most important element of the dream is to be really happy about your circumstances. A person can have all the components of achieving their dream but the real question is are they actually happy with their life. That is why everyone needs to live their life to the fullest and never hold back. It sucks to regret not doing something you should have done when you were younger.
What's so special about skating in California?
Skating in California is perfect since there are so many different runs to ride with many friends. The community is so big here that you are never skating alone and there is always someone who is down to skate any time.
Is SoCal or Indiana skate home?
Half of my heart feels like the midwest is still my home. So, I have two skate homes! I really miss all my friends out in the midwest still but I love all my friends here in SoCal. It is nice to have two skate families.
Who's in your skate gang?
I skate with a lot of different people in SoCal. When I first got here I skated a lot with the IDGR group then now I mostly skate with Nathan Marton, Andrew Schumaker, Tai Nakayama and other people who go to GMR a lot.
I am really shy with people I don't really know… so it is hard for me to be comfortable skating with certain people. I am a mega-introvert when I am surrounded by strangers.
Who is Nathan?
Nathan Marton is a downhill skateboarder from Yorba Linda. He is teaching me everything about downhill!
Do you get to skate with many girls?
Truthfully, I skated with more girls at Purdue surprisingly. Southern California is so spread apart that I would have to drive pretty far to skate with girls. But, on the rare and awesome occasions Rachel Bagels and I happen to end up at GMR on the same day.
Is skating with girls different?
Somewhat. I never really had close girl friends and I grew up with a brother and all guy cousins… so it is hard for me to relate to other girls. But, I try my best to be friendly but usually I am terrified and run away. I feel more comfortable skating with my guy friends.
What things are you learning about DH?
I am learning how to make my tuck better, taking corners faster, and other stuff. No one ever taught me how to downhill until I met Nathan. It is really nice to have friends that want to help me get better at downhill. I am really stoked to start racing soon when I am ready!
Where would you like to be as a skater?
I would really like to start racing competitively and see where that takes me. One of my dreams is to be able to travel and skate fun hills out of the country. My mom doesn't like me being a skater… so we will see. haha.
Do you plan to change her mind?
I don't think I could ever change her mind. She will need to accept my love for skateboarding and accept I am going to have a lot of ugly scars from skating. She is worried I won't get married because of my ugly scars. haha.
Doesn't your mom know girls who shred are rad?
I think she would prefer a daughter who is normal… haha. Chinese culture is different in the way they think that girls should not be going down a mountain road on a skateboard.
What's your best scar?
Probably my right hip since it is really thrashed up.
What would you say to encourage other skaters who face similar pressure?
#yolo it. haha.
Well if you are very courageous, talk to your parents about your love for skateboarding and warn them about the dangers you risk going downhill. It is the best for your parents to be very supportive about your hobbies.
Have you done any competitions?
I haven't raced at many outlaws at all. A couple of weeks ago I went to my first California downhill outlaw race in Santa Barbara. It was a lot of fun but I realized I have a lot to learn about racing and downhill before tackling the whole "shi-bang".
How did you do in the race?
Well the day before the race I was taken out by a grom and hurt my knee from the crash. I had no chance at all since I couldn't push hard with my injured knee. At least in my first heat I got third. Next time I will be better!
Do you have a favourite international race?
Kozakov challenge since it looks so gnarly.
How long will it be till you're ready for Europe?
I need to get way more race and downhill experience before I go over to Europe to race. I am excited for what the future brings me.
What do you ride?
Right now I am on an Arbor Highground running 44 degree Calibers for downhill. And I am currently riding my Arbor shakedown 36 for freeride but I am getting a Backlash in the mail soon!
Are any of those your sponsors?
Yes. I am too thankful for Arbor skateboards and Caliber truck co., they support my skating through flow. I am also sponsored by Concrete Native skate backpacks and Holesom slide pucks.
When did you first get sponsored?
In 2010 by a local Indianapolis skate shop.
Is sponsorship important?
It is important when you are a broke college graduate with no job. I just can't afford to buy skate gear any more.
How has this year been so far?
This year has been a roller-coaster. I still can't believe I am finally out of college but I am probably going back to get my masters. I just hope for the best for my future with skateboarding and my environmental science career.
A masters in business or renewable energy?
I am aiming to get a masters in Environmental science and management at UCSB, UCSC or Boulder.
Have you had many skateboarding adventures this year?
Yes. So many! The adventures aren't ending anytime soon either. This weekend I am going to Barrett! Going to be a ton of fun.
What has been the highlight of your year?
The highlight of my year was probably graduation day at Purdue university. I was unbelievably happy that I made it through 4 years in a very difficult program.
What are your plans for the rest of the year?
My plan is to keep getting faster going downhill. I am trying to get my first set of leathers to start racing in a couple of months. I am going to finish off 2013 strong and start 2014 with a bang. I am really stoked for the future.
Where do you see DH going in the next year?
This is such a tough question haha. Well I hope the downhill scene gets bigger and the cops stop being so butt hurt about us skateboarding down hills. Man up!
What do you do when you're not skating?
I listen to a lot of underground hip hop and electro, camp, go on adventures and brass monkeys.
Pick 3 numbers between 1-14.
2, 7, 11
2 – what weapons would you choose in a zombie apocalypse?
One of those storm trooper guns and an axe.
7 – Why did the chicken cross the road?
To die.
11 – Justen Ortiz asks: if you could combine 2 animals to create the most deadly animal on earth, what would those two animals be?
A Lamprey and a unicorn. that would be really gross…
It's been really really nice finally doing this interview with you buddy. Big fan of you, your blog and your famous face. See you in Kozakov one day!
Yeah! We finally did this interview. Hopefully I'll make it to Europe some day.
Any thank yous?
I want to thank Caliber Truck co., Arbor skateboards, Holesom slide pucks, and Concrete native backpacks for supporting my skating. Also, a huge shout out to the Purdue Longboarding Club for being my first skate family and for keeping the PLC alive this year.
Links.
Instagram: @sk8namaste
Concrete Native Skate backpacks- http://concretenative.com/
Holesom-http://www.holesom.com/
Arbor skateboards- http://www.arborcollective.com
Caliber truck co.- http://calibertruckco.com/

Comments
comments