In our first ever interview with a Montreal skater, Olivier tells us about the local community. Shooting photos, his upcoming project DownGradeMagazine, skatesgiving and fun times on the road. Full of rad photos by the man.
Hi Oliver, nice to finally talk to you!
It's great to talk to you! It's been a long time coming but we can finally talk!
How was your weekend?
I went out hard this weekend actually so it's a rough Monday. I saw purity ring dj set which was pretty good, but it's getting arctic in Montreal its was -20 degrees.
Damn! How cold does it get in the middle of winter?
It can go down to -40 degree celcius and in the summer + 40 pretty shitty on both peak time of the year. In Montreal at least we have a really go underground system full of malls and office, that means bulk indoor garage session during the winter.
Have you always lived in Montreal?
Born and raised, I grew up speaking French and I've learned English in college in Montreal. It's a great city, multicultural and original. It's great to live in a city where you can speak both languages and meet so many people with different backgrounds. If you're on the east coast you have to come check out Montreal. And if you're American just come to Montreal it's like Europe just a tiny bit less prestigious (and a bit cheaper).
And with great cheese?
We have cheese curd, it might not be fancy, but its the best thing around, especially in a poutine.
When did you start skating?
I bought my first skateboard after seeing video of Fabrice Geatan, Yann L'hermite and Christian Montoya skating in Montreal on spots that I saw on my daily commute. I was really impressed and I wanted to give it a try. I started skating when I was in high school. It was a great way of commuting and enjoying the most out of summer. I started to go on a website called Montreal Session where people would talk about longboarding and organize session and event. I met most of my good friend through this website. I started to skate more on my local hills both in downtown Montreal and up north in the Laurentians. Downhill skateboarding brought me a lot of life experience and I'll be always grateful for that. There was a real, small and solid community in Montreal.

What's the greatest gift DH skating gave you?
Travelling for sure. I think travelling is such an important part of skating, but I think skating is an excuse I gave myself to go travel and see what's out there. For sure if it wasnt for travelling and dh skateboarding, I wouldn't be the same person. Travelling teaches you so much about life and yourself. It just you become a better person, who's aware of themselves.
Who else was skating around you in the beginning?
I started with my high school buddies, then I met MGR, Niko D, Dmitri Komarov, Kevin Lefrank, Ludovic Tremblay, Ben Dubreuil and Aj Powell after seeing them at a couple of events. They were the guys that were making it happen in quebec back then. I then met Matt K, he helped me a lot to push my photography.
Who is Matt K?
Matthew Kienzle from SkateHouseMedia. He rides for Sector 9 and Paris Trucks. He was one of the original founders of skatehousemedia. Not a lot of people know this, but he's part French! He grew up an hour north of Montreal in Piedmont. In my opinion he's one of the few skaters in the community that get close to understanding the power of a good skating photograph. Because a photo can sometimes tell more than a video.
What makes a good skate photograph?
The location. What you do when you make a downhill photo is trying to take the nicest road photo and after including a skater. Downhill photos have such an interesting mix of element such as landscape, architecture and even graphic element such as lines, curves or banking in the road.
What sort of interactions between skater and track do you enjoy capturing most?
I love when you feel that the skater is getting the most out of the road, and hitting the best line, you see it. I normally pre frame my shot taking in consideration the money line, so you've got to be in there.

How is the story different from a video?
With photos, you make your own stories, your head fills in the blank. Video gives you the power to explain what you see your own way in so many dimensions, I like to give a "feel" to my videos, it's important for me. It helps explain what that day or that session was like.
Are skaters from the French side different from their more popular counterparts?
Same kind of guys they just talk with a sketchy accent.
Do you guys have any coast events there?
Not really, we do have a Coast Longboarding Legend in Quebec that throw events. His name is Frederic "Fast Freddy" Desjardins he used to race and build street missile skateboards and street luges in British Columbia in the early 2000's. He moved back to Quebec after and started D.R.A.S a sanctioned body of events for Quebec. He did a couple of events such as Ste-Marie, Source Attack and Zig Zag Attack.

How did you get into going fast?
I must admit, I've never pushed it really fast. When I'm at really fast hills I prefer shooting photos or video, lets say that I'm a better photographer than skater haha.
Who are the people pushing the DH community in Montreal?
AJ Powell has been pushing some low key events around Montreal where you utilise the public transit system to lift you up back to the top of the run. They're really cool events but they don't happen very often. Right now Rollin Skateshop is the reference for DH in montreal they've helped out the community and it cool to see skate shops get personal about their scene.

What made you fall in love with DH?
The smile at the end of the run.
Did you ever compete?
Not really, I did a couple of bike path races in 2008-2009 back home. I actually did my first "race" this year in Portland or at Mount Tabor, really fun and goofy race where a small tuck is mandatory. I didn't really do well, I got taken out in the first round. I went down when I rubbed wheels with Les from Rayne. It did hurt but it was worth it, big shout out to Billy Bones for throwing that event. Best money I'd spent in a long time.
Was it fun to race?
It was great but I've got to work on my strategy and my downhill etiquette, ha ha.
Will you be doing more?
I don't think so, but I'm down to do a couple of freerides just for the hell of riding.

What's the typical Montreal run like?
Sketchy! It's definitely something of it's own. Flat tight hairpins, cars, big cracks (they grow bigger every year) and hide and seek with the town security. It sound gnarly but it's the most fun you could have on a skateboard.
When did you get into photography?
I got into photography when I was 14 or something like that. I started with analog film photography its such a good way to start. When you do make the switch to digital you understand the logic of a camera and it helps!
What are 14 year olds today missing by starting with digital?
Screwing up a lot of film and money. It sounds stupid but having to be more conscious of your actions while you're taking photos helps you to have good files that don't need a lot of retouching and adjustment. When you make an error with a digital camera you can bring it back to an extent; when you do it on analog, you learn really fast from your mistakes.
What is the logic of a camera?
Light goes trought an hole and its reflected on a light sensitive surface. It's such a simple principle that is applicable to any camera from your cellphone to a point and shoot disposable to the most high end 45 000$ cameras. You just have to understand the basic then you can reproduce what you imagine. It's a great feeling.
What were the biggest lessons your analog camera taught you?
To do the most in camera, but I still have to remind myself of this every time I shoot.
When did you first shoot skateboarding?
I started by bringing my camera at events and then I realised I killed it more on the camera than on my skateboards. My first photo session must have been around 2009 with Matt K and Dmitri Komarov. It was clear to me I wanted to do more of those.
Who is Dmitri?
A friend of mine in Montreal he's a pretty OG board builder look up DKLB for his creations. For you board builders:  http://vimeo.com/5084011
Are you happier on the board or behind the lens?
Depends on the spot, if its a flowy dowhill run that's pretty mellow: on the board for sure. For anything else I'm way happier behind the camera.
How did that first session go?
It was pretty good but not the best photos for sure haha.
What did you aim to capture?
A mix of landscape and action shots, that was my first idea it still is but I think it just got refined over the years.
What other photo adventures did you have in 09?
Not a lot of significant stuff in 09, just learning the photo tricks with my buddy. Shit got real in 2011 when I went to the west coast for the first time.
Did you go there looking for skate/photo adventures?
To be honest I was just trying to GTFO of Montreal. West Coast made sense for us.
Why did you need to run away?
Cold.
How did you get ready for your West Coast adventure?
I got on the plane without knowing what I was getting into. I went to California, Nevada, Arizona, New Mexico, Colorado and Utah (all of that in 2 weeks) with my buddy Dmitri his girlfriend Kalie and Bot one of our good friend from Montreal. We got to skate and shoot in a bunch of different location and meet a LOT of people, it was definitely a good trip.
We skated Malibu, Alburquerque ditches and Colorado mountain passes. So much good skating in such a small time period. But that same year I did the first skates giving with SkateHouseMedia; that was a game changer for me.
Had you done any big trips inside Canada?
Not really, I made my first Canadian trip this year I went cross country with my mom's Westfalia and after two days on the west coast my van burned down.

RIP Van. Sorry to hear that!
It was a bummer considering I lost all my camera gear. But luckily, I was properly insured and I got everything back. After my van burned, the guys at skatehouse helped me out with a camera and I was able to shoot Maryhill and Whistler. I got over losing all my stuff and told myself I had to enjoy life while I was there. I ended up staying out west for 2 months after it burned down.
What do you miss most from the fire?
The freedom of the van for sure. It's amazing just to drive off and sleep anywhere.
Is there anything money can't replace?
Your photos or footage, but thankfully I had good backups, so I lost 10-20 photos out of tens of thousands.

What were the highlights of your time in the West?
Definitely chilling in North Van and Portland with good people. I had a fun time out there relaxing shooting and going to a bunch of events over there like Maryhill, Whistler and Giants Heads. Going to the river in north van almost everyday was for sure a personal highlight, got back in touch with mother nature you know haha.
Swimming/Fishing?
Swimming,hiking enjoying nature.
How did Cali compare to Montreal?
Two different cultures and climates. Cali feels more appropriate for skateboarding, endless summers. You enjoy it while it lasts in Montreal.
Did you shoot on that trip?
Yep that was a shooting trip for me. I shot mainly events and a couple of videos. I just realesed one of those videos.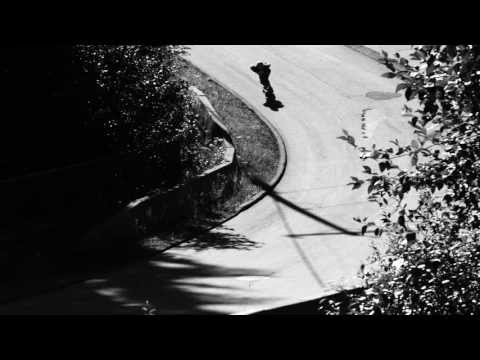 What is the skatesgiving?
Skatesgiving is a trip on the east coast of the US, through the appalachian mountain range. This year was our 3rd time doing it, with a solid core of riders and good video its something to check out!
http://www.skatehousemedia.com/tag/skatesgiving
Have the 3 trips been with the same crew?
There has been a consistent core over the years with guys like Matt K, Brian Peck, Pat Schep, Ben Dubreuil and myself. The crew is a bit different every year but the vibe is always as good.
What do you enjoy about skatesgiving?
It brings us to some really underated terrain. Some stuff on the east coast is as good or better then some stuff over on the west coast.
Do you prefer photos to videos?
I've recently have grown more fond of video, but my experience as a photographer helps me a lot in creating good framing and interesting shot in video. But I still love photography, lets see it this way; visual story telling is awesome, in either a single frame or 24 per second.

"Visual story telling is awesome, in either a single frame or 24 per second."
What style of skating do you enjoy shooting?
For me what make me enjoy a shooting is not necessarily the style, I'm pretty polyvalent in terms of style of skating, what make its special is the location. If the location is good, everything tends more to fall in place properly.
Do you have any favourite photographers?
Its pretty hard to isolate only one. I would say Robert Polidori, Richard Avedon, Craig Stecyk. I've dicovered the work of fred mortagne recently, i like it it not a definite favorite. But his work is pretty inspiring. http://issuu.com/fredmortagne/docs/hand_in_hand_issuu?e=7162316/1827988
Do you collaborate with any other camera fiends?
I do. Since last year, a couple of photographers in the industry such as Aaron Breetwor, Jacob Lambert, MattK and one of my buddies from Montreal, Thomas Trnka have started a project called DGM. It's still at an early stage, to be talking about it, but we have a Facebook page where we can tease the internet haha. Look out for it. https://www.facebook.com/DownGradeMagazine

Were Maryhill and Whistler as fun as you hoped?
They're really fun events where you get to see everyone and have a good time shooting and chilling. But Maryhill is too hot and long. My solution for it is a Chinese downhill where you eliminate the bottom 10 or 20 until you get 10 guys. Longboard nascar, that would be a spectator sport haha.
What's your favourite event to shoot?
I loved Peyragudes, it was a really scenic one. But out of pure fun I must choose Toronto Board Meeting, for what skating with a +/- 1000 persons is.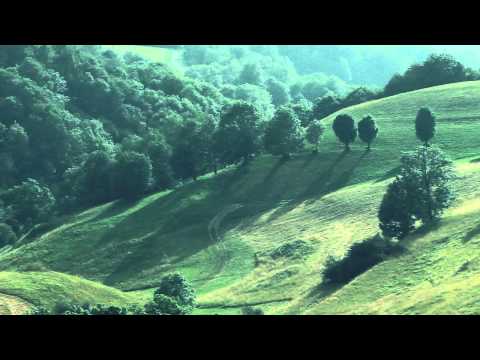 Did you feel more at home in Europe than America?
I feel as comfortable in Europe as america. I think that's one of the great advantages of coming from Montreal. It's such an hybrid of culture that you have access to both cultures and can relate to them.
When did you get the oppurtunity to do the Euro tour?
In 2012, I followed the orangatang team for 3 weeks and produced a couple of videos called Eurotang.
Oh! That was you! Good job. What was your favourite stop?
I think I must choose the Dolomites. It's just a kind a scenery that you don't see everyday. Giant rock towers are truly amazing.
Did you have a fun 2013?
2013 was fun and challenging year. In 2014, I'm done with photo school and education (for now at least), so I'm looking forward to that.

Has photo education made you a better skate photographer?
I think it was the other way around, working on the field helped me more in school and give real life experience. It helps me understand what teachers really mean.
Do you have any new years resolutions?
I stopped smoking 2 weeks ago, how's that for a start! Maybe try to skate a bit more.
What are your plans for the future?
Move out west try to work in industry, or I might go to college in film production I guess time will tell.
Pick 3 numbers between 1-17.
6-13-3
6 – if you could have any super power what would it be?
Slowing down time would be pretty cool.
13 – what happens when a zombie bites a shark?
Total nonsense that's what happens.
3 – what crime are you most likely to go to prison for?
Unauthorized distribution of paraphernalia.
Haha you and Brian Peck will be in the same prison cell!
We've been through some stuff, let's put it that way.
Who's your closest friend in skateboarding?
I think I would have to go with MattK. He's one of the guys I've travelled a lot with. I think we've understood how to work together effectively. He's been a good mentor for my video work and great friend over the years.

Buddy, bro. It's been really fun getting to know you, thank you for all your time. Love your photos! Hopefully catch you on the road somewhere!
Yeah, thanks for the interview, it was really fun!
Any last words?
Skate for fun, shoot for fun. And I'd like to thank mom, pops and the internet.
Links.
oslphoto.tumblr.com
http://www.youtube.com/watch?v=H8mgWrTXNtM
https://www.facebook.com/DownGradeMagazine
http://aaronbreetwor.4ormat.com
http://jacoblambert.blogspot.ca
http://trnkaphoto.tumblr.com
Comments
comments