Stoke ambassador Ashraf tells us about the longboarding community in Asia, especially his home – Malaysia; good downhill skateboarding vibes in the Philippines and his love for videos.
Good evening Ashraf, how are you?
Evening. I'm good here, I'm doing just fine.
Haha. Got any big plans for the weekend?
Yeah, actually I'm here in Putrajaya, Malaysia. Joining the Malaysia Youth Festival. Got a lot of stuff going down here. Super massive crowd mostly youth.
What's the festival about?
It's about gathering all youth around Malaysia to share and exposed their expression and passion, for example extreme sport, clothing, music and more.
What is your passion?
I'm into skateboarding and longboarding. Surfing as well, when I have chance.
Will you get to express this love at the festival?
Yes of course. I'm opening a booth to promote longboarding in Malaysia together with my sponsor, JOHO.
Where are you from?
I'm from small town Desaru, Johor, Malaysia.
Nice place?
Desaru is a chill village to live, next to the beach.
How did you get into skateboarding?
Started with street skateboarding when I was 14 in Singapore (BDK), but longboarding for 3 years.
When you started, was there a big skate scene in Malaysia?
For street skating, yeah, its booming everywhere! Longboarding… we're still working hard to promote it to the public.
What were you doing in Singapore back then?
My mom is Singaporean, so most of my teenage life was in Singapore with my relatives and friends.
How did you find longboarding?
Haha… My friends from Singapore (Broness) introduced longboarding to me after a surf session in my hometown. They showed me how to shred and I just said ''ouh'' haha. I got my first longboard in September, 2010 and started doing freeride slide and bowl because I was in University somewhere in Kuala Lumpur then.
Is surfing your biggest passion?
Nope. I just surf for fun. My previous passion was professional football (soccer) player. Believe it or not, I'm not kidding. Haha.
What position?
I'm a fullback, right defender.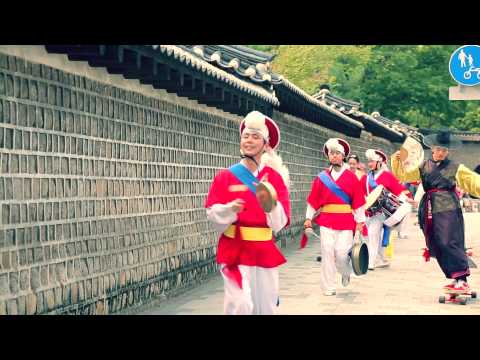 What team do you support?
My state team for sure, Johor Darul Takzim.
How did the soft wheels and longer wheelbase change skating for you?
The adrenaline! I can skate and surf in high speed.
Do you still have your first board?
So sad. I sold it for cash to get my Triple 8 fullface. haha
Is it hard to buy stuff over there?
Kinda. Because we don't have any longboard shop in Malaysia. But for Johor Bahru people, we can get from Singapore because we live just next to Singapore boarder.
Where do you get your stuff?
Singapore..or online store from the States.
Do you have a favourite shop?
Longboard Love (Singapore), LongboardINA (Indonesia) & EDGE online shop.
Why is there no shop in Malaysia?
I have no idea… I'm not rich enough maybe haha.
Who was skating in KL back in 2010?
I joined all the random session because I wasn't from KL. Then I skated with TFY group after I met them at a KKB session. My main group in Johor Bahru (Boomslang). I can say Boomslang is my freeride slide group and TFY is my Downhill group. And people called me Ashraf from TFYBooms back then. In Johor Bahru, we don't have any hills to bomb because it's almost flat here, so we just skate slopes. If I want to do downhill, I have to travel up 300km to KL.
What is Boomslang?
Boomslang is a Johor Bahru Longboard Community. They taught me how to do a freeride slide
When was it born?
2011.
What's your favourite thing to do on your board?
Anything that I think is possible to do.
Where is the DH capital of Malaysia?
Kuala Lumpur. All the spots are less than an hour from KL city.
Who are your favourite people to skate with?
Anyone who has a strong passion like me. Sachol, Ayid & Rahman from Boomslang and all KL people especially TFY.
Were there many events when you first started?
Yup, lot of events last time.
Who organised them?
JungleSkateLB the one that always held the most of the events and some communities from different states.
What were you up to in 2011?
Loads! Started longboarding in JB with Boomslang. Met TFY in KL. And skating almost every damn day (depending on where I was). I got the chance to learn both freeride and downhill skills.
Did you attend any events?
Good question. I attended all the events in Malaysia so far to show my support.
What was the community like back then?
We all just started back then, so everyone was starting from basic and teach each other. It"s more fun compared to nowadays.
What's different nowadays?
It's getting slow because not everyone is willing to hold an event for beginners. So its hard to get new people to start skating. But this year 2014, everyone really wants to bring back all the stoke like before.
Is it important to get new blood?
For me YES. Because that shows that the longboarding scene is getting bigger .
Are you doing anything to get new people into it?
Individually, yes I'm doing that always. But for public, still in planning and will start in Johor Bahru because I'm living in Johor Bahru right now.
How is that going?
Good. I just held a freeride race event in Johor Bahru last 2 weeks. It's called BoomsJam 2014. and more to come from Skatebox Channel.
What were you up to in 2012?
Quit from Uni and started focusing more on longboarding and how I can spread and share this stoke to everyone haha. I really fell in love with downhill skateboard and started competing in downhill race in Malaysia and Philippines.
What do you love most about DH?
The adrenaline I guess. Standing on a board and going fast. Enough said.
Did you enjoy the Philippines?
I wished I lived there.
Why?
The good vibes! Rad skaters, rad communities, rad spots, rad people… see you soon Philippines!
How was the community compared to home?
Philippine community is too big compared to Malaysia. They have big scene, rad spots and rad riders. I love their vibes about longboarding. They make me not think about anything else accept longboarding haha crazy.
Are there many races over there?
Not really. But we can get over than 50 riders in every events. Not bad.
What were you studying in Uni?
Sport Science & Recreation.
Why did you quit?
I couldn't focus on my studies anymore haha. I have my own goal but I still use all the knowledge that I learned in Uni and apply to longboarding.
Is the love of DH skating worth the sacrifices?
I love to do what I love. Same as playing football before.
What is your goal?
Living a simple life and doing what I love.
What's the hardest thing about that?
Facing people who say that I'm against our culture.
What is Skatebox?
Skatebox Channel is a collection of Asian skate videos. I created this blog, supported by The Happy Poison Gang, to share and expose to whole world what the Asian communities have. If you haven't checked the blog, here is the address " www.thpgskateboxchannel.wordpress.com "
When did you start the channel?
Started slowly last September in 2013. I start everything on September!
Are there many videographers over there?
Yup.. And we just started filming using a DSLR right now.
Does anyone help you?
Yeah, my best friends! Thanks Izwan Shazrul & Mozarella Ayid. And for sure my Skatebox Gang (Ayumi, Fifer, Lada, Noriyuki, Pedro, Ering, Gerard, Cece, Vicky, Aryo, Fadel, Fako, AiZart, Harry, Anton & Ali).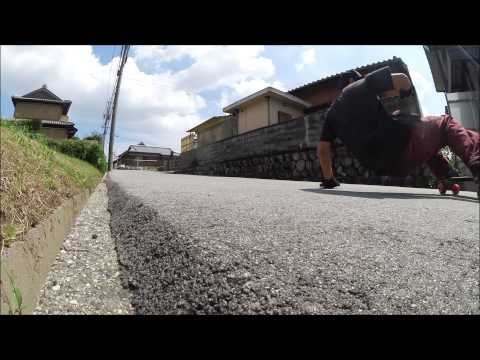 Why is it important to have video content?
That's how you share the real of stoke. It's REAL.
Who takes the best photos of skaters?
Wildantz Boards man, Mr. Manu.
What do you shoot with?
GoPro and DSLR.
How has the channel grown in the last year?
Not so good because I still study and search for all the communities that we have in Asia, even now.
What is your dream for Skatebox?
Live with Skatebox. Skatebox Gang, organize events, skateshops, apparel, video production and our own local board.
What do you enjoy about making videos?
When people totally get or understand what we tried to deliver from the videos.
How is your year going?
Pretty rad. Went to same events like last year in Philippines, Indonesia, Singapore & Malaysia, but I met lot of new people.. That's for good for me. Especially when I got chance to meet Patrick Switzer again with Tamara Prader this time and other pros such as Adam Yates, Billy Bones, Basement Skate Crews from Australia, and humble skaters ever Dubes Eldorff, Nadim Burkan & Deen Moondt. 
Does having these international skaters make a difference to you?
Hell yeah! I can see how much they put their passion into downhill skateboarding.
What are you riding right now?
Freetecboards, any Paris and Caliber trucks & any wheels. Love Abec11, Orangatang, Cult & Volante wheels.
What are your plans for the future?
Stay focused on SkateboxChannel, travel to new places and keep sharing the stoke to people.
Why should people reading this visit Malaysia?
You guys should do that! We have lots of good spots with nice views, awesome crews and GOOD FOOD!
Pick 3 numbers between 1-20.
7, 9 & 13
7 – why did the chicken cross the road?
They keep looking for a better life… lol
9 – what would you choose as your last meal?
Cigarette… always.
13 – what happens when a zombie bites a shark?
ZombShark
Ashraf bro! Thanks a lot for your time. It's been fun hearing your story. Maybe see you at the next VLT!
No problem brah. Nice to talk to you too. Absolutely! You should come next VLT! And don't forget to tell everyone about VLT.
Any last words?
From Skater to Skater… skate safe, skate tomorrow.
Links.
https://thpgskateboxchannel.wordpress.com/
https://www.facebook.com/pages/Skatebox-Channel/138776992865341
Comments
comments